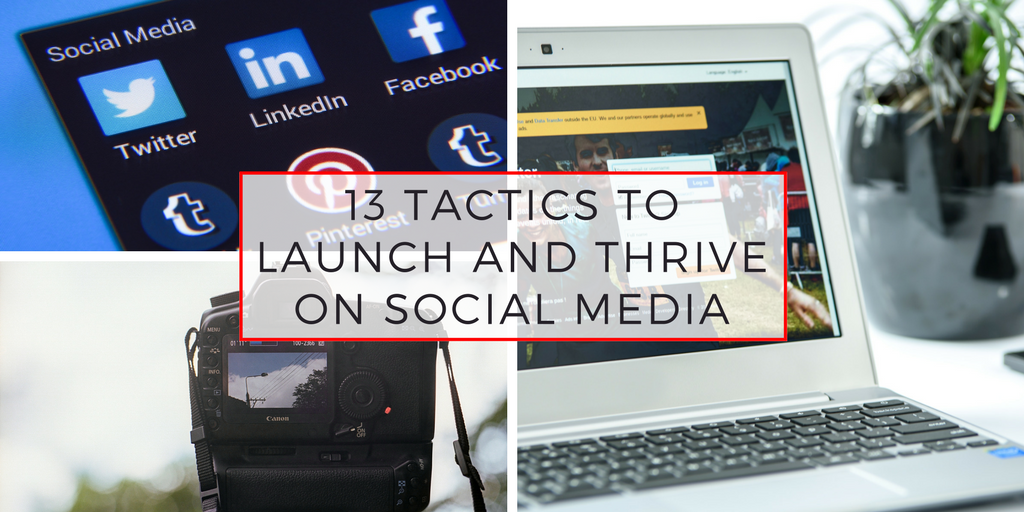 13 Tactics to Launch and Thrive on Social Media
Social Media is a dangerous minefield to anyone wanted to start a new business or add existing platforms to those that you are already using. There is so much to take into account and everyone is always telling you conflicting bits of information on the best ways to get the largest audience to your posts. Below we have come up with a list of 13 tactics we believe will give you the best chance at success.
No. 1 – Don't try to be Everything to Everyone
There is a huge amount of pressure to have multiple platforms and have an impact on them all. This can become a bottomless pit of spending money and be wasting time to see only engagement on a few platforms by the end or you simply burn out. Start with one or two and grown and expand.
No. 2 – Pick the Correct Platform for Your Business
These days most businesses have Facebook. It's simple to set up and it is a great place to start. From there really research and find the platforms your target audience uses. If you feel that Facebook is not going to have an impact on your business than just post once a day and spend your time on the platform that allows you the most impact.
Remember Social Media Platforms are really distribution channels at heart. They are there to help spread the word about you and your business via audience engagement.
---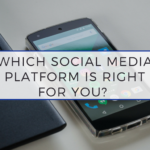 Check out our blog post on the best platform you should use in your business here.
---
No. 3 – Start with Your Customers
Your customers or the potential audience won't follow you if you don't give them what they need. Pick the social platforms that align with your customers. For example, if you are running a B2B organization then a LinkedIn Discussion Group is for you.
Whereas an e-commerce site may see stronger results on Facebook and Instagram. It really depends on your audience preferences, demographics, internet browsing and patterns.
No 4 – Timing is Everything
Putting up a post at 2 am when our audience is asleep may seem obvious thing not to do, but you see it all the time. Especially when a company is trying to promote worldwide. Instead, target your main audience not everyone. Post when this audience is most likely to be engaging with your social sites.
No. 5 – Invest in Building a Community
If you build an online community, you have the benefit of having a warm audience that will engage with you, ask questions, listen to your answer, purchase your products or services and become fans of your business.
Just like any other marketing, it is important to build your following organically (not just paid) and this will encourage them to engage more and on an ongoing basis.
Be respectful of your followers give them value to stay but make it easy for them to opt out if it simply isn't for them anymore.

No. 6 – Sync Up with Great Content
Content Marketing and Social Media go hand in hand. On social media people are usually browsing, catching up with friends and family, looking at pictures and relaxing and not necessary in the mood to buy. Make sure your content isn't all about selling. It's also about giving your audience content that they like. Make them laugh, make them engage. Share content, not products. A great article can do this, and should definitely be a part of your marketing.
And yes, that sometimes means sharing a meme or two.
No. 7 – Promote Content Beyond Your Own.
Curate content from the community and share what's most relevant to your friends and followers. Clarity does a great job exemplifying this concept by curating amazing reads from entrepreneurs and business leaders.
No. 8 – Drive Engagement by Commenting
Making sure that you connect with your audience is important. It seems crazy to put up a post, video, image or your content and then when someone comments or engages with you, you simply don't respond. Respond and follow up.
No. 9 – Be Conversational
Join Discussion groups such as Quora, LinkedIn and Facebook Groups and help out, build trust and awareness about your brand. Answer questions that you can and help with specialist problems, but don't spam with things like "yes you can do this and my product will help".
If your company can solve a specific problem, make sure that the community knows.

No 10 – Ask Questions & Listen to the Answers
Your conversations should go both ways. You are not just standing on a soapbox broadcasting your message. You are engaging with your audience on social media not just talking at them. Questions are a great way to learn what your customers want and show that you actually care about them. It shows that you want to know more about them and it is a great way to learn what they think of your products or services and to get people talking.
This can be used to help you come up with topics that people are interested in for your content marketing.
No. 11 – Great Images Capture Attention
People scan headlines and images first before they decide if they want to read the content. Have fun with images, be creative and make it lovely to look at. Add gifs, images, videos, change it up so that you don't always do the same thing.
No. 12 – Build an Email List with Social Media
Building a list is still one of your most valuable tools, you can use tools on the different platforms to collect emails or you can link back to your website. The choice will depend on your platforms, your audience (if they are happy to leave the platform) and your lead magnet.
A good email marketing strategy is a long long-term asset as these are the people that are interested in your business. So, every time you have a new product, you can promote to this audience happily.
No. 13 – Measure and Analyse your Success
Like any thing that you market you need to measure it results and see how it is going, social media ROI is no different. Make sure you keep track your engagement, ads and conversion and regularly assess what works and doesn't.
While this all may seem a lot to do, by taking the time to set it up correctly and assessing and adjusting your social media presence as platforms change and evolve means you can use these tool for business success now and into the future.