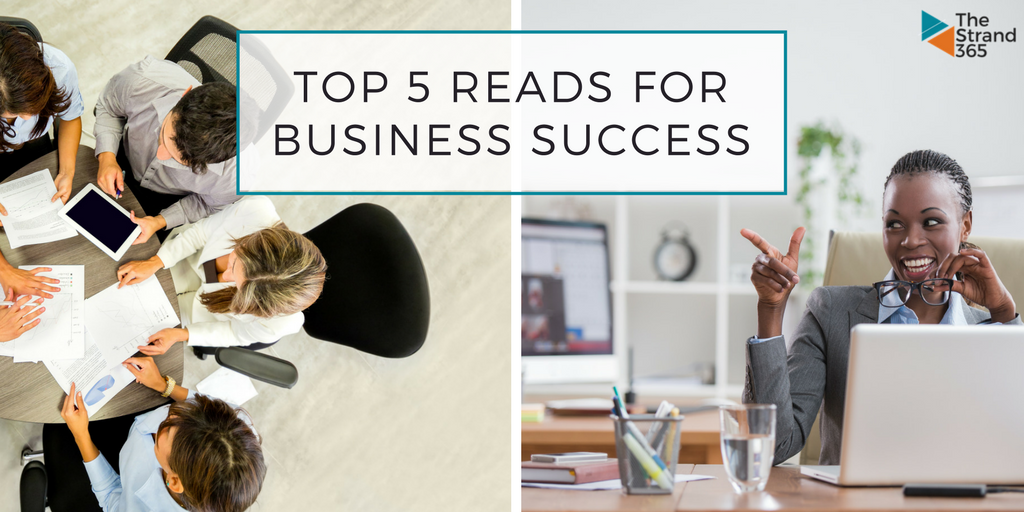 5 Top Reads for Business Success
Do you want to be a business entrepreneur and lead the lifestyle that you've always been dreaming? An excellent place to start is learning from successful business people that have come before you.
Several resources can help you to achieve that, so start or to continue your education, seek out these books!
This book is a must-read for anyone and everyone who wants to succeed in life. It's a bit dated, but its principles are timeless, and there is a revised version available regarding current successful people.
Description:

Think and Grow Rich has been called the "Granddaddy of All Motivational Literature." It was the first book to boldly ask, "What makes a winner?" The man who asked and listened for the answer, Napoleon Hill, is now counted in the top ranks of the world's winners himself.
The most famous of all teachers of success spent "a fortune and the better part of a lifetime of effort" to produce the "Law of Success" philosophy that forms the basis of his books, and that is powerfully summarised in this one.
In the original Think and Grow Rich, published in 1937, Hill draws on stories of Andrew Carnegie, Thomas Edison, Henry Ford, and other millionaires of his generation to illustrate his principles. In the updated version, Arthur R. Pell, Ph.D., a nationally known author, lecturer, and consultant in human resources management and an expert in applying Hill's thought, talk about how contemporary millionaires and billionaires, such as Bill Gates, Mary Kay Ash, Dave Thomas, and Sir John Templeton, achieved their wealth. Outmoded or arcane terminology and examples are faithfully refreshed to preclude any stumbling blocks to a new generation of readers.
---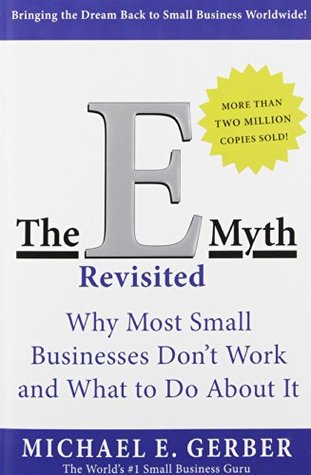 The problem with many entrepreneurs is that they start their businesses with a completely false notion of what life will be like once they achieve their goals. They set out thinking they will live the 'Dream' and start making lots of money from a single idea.
Reality doesn't quite work that way. And if you want to be successful, then you need to realise this fact going in. This book will help you to understand rules that apply to any small business.
Description: 
In this new and entirely revised edition of the 150,000-copy underground bestseller, The E-Myth, Michael Gerber dispels the myths surrounding starting your own business and shows how commonplace assumptions can get in the way of running a business. He walks you through the steps in the life of a company from entrepreneurial infancy, through adolescent growing pains, to the mature entrepreneurial perspective, the guiding light of all businesses that succeed. He then shows how to apply the lessons of franchising to any business whether or not it is a franchise. Finally, Gerber draws the vital, often overlooked the distinction between working on your business and working in your business. After you have read The E-Myth Revisited, you will honestly be able to grow your business predictably and productively.
---
This book by Tim Ferriss is one of the absolute classics when it comes to working online and managing your work-life balance. The Four Hour Workweek is one of the books I recommend to anyone starting out online, and it's an incredible wake-up call for many who have ended up stuck in jobs they don't love. It's about lifestyle design: about working to live and not living to work. It also contains tons of practical tips.
Description:
Forget the old concept of retirement and the rest of the deferred-life plan–there is no need to wait and every reason not to, especially in unpredictable economic times. Whether your dream is escaping the rat race, experiencing high-end world travel, or earning a monthly five-figure income with zero management, The 4-Hour Workweek is the blueprint.
This step-by-step guide to luxury lifestyle design teaches:
• How Tim went from $40,000 per year and 80 hours per week to $40,000 per month and 4 hours per week
• How to outsource your life to overseas virtual assistants for $5 per hour and do whatever you want
• How blue-chip escape artists travel the world without quitting their jobs
• How to eliminate 50% of your work in 48 hours using the principles of a forgotten Italian economist
• How to trade a long-haul career for short work bursts and frequent "mini-retirements"
---
This book by Josh Kaufman aims to teach an entire MBA course in a single volume. Okay, so that's a pretty ambitious concept but the result is undoubtedly impressive, and it's something that everyone should take a look at.
Description:
Getting an MBA is an expensive choice-one almost impossible to justify regardless of the state of the economy. Even the elite schools like Harvard and Wharton offer outdated, assembly-line programs that teach you more about PowerPoint presentations and unnecessary financial models than what it takes to run a real business. You can get better results (and save hundreds of thousands of dollars) by skipping business school altogether.
Josh Kaufman founded PersonalMBA.com as an alternative to the business school boondoggle. His blog has introduced hundreds of thousands of readers to the best business books and most powerful business concepts of all time. Now, he shares the essentials of entrepreneurship, marketing, sales, negotiation, operations, productivity, systems design, and much more, in one comprehensive volume. The Personal MBA distils the most valuable business lessons into simple, memorable mental models that are applied to real-world challenges.
---
This book was written with a single goal: to help entrepreneurs and other folks to save more time. Saving time is crucial for a digital marketer as it will give you more time to work toward your goals and more time to enjoy outside of work.
Description:
'I'm so certain this book will help you save an hour every day, I guarantee it. If you've read the book, put the ideas into action and yet somehow haven't saved that vital hour, I'll personally give you your money back.' Michael Heppell How to Save an Hour Every Day is the new book from Michael Heppell, author of the bestselling personal development hit of 2010 Flip It, described by DJ and TV presenter Chris Evans as "brilliant, simple, a joy to read!" and "the best personal development book I have ever read".
Would you like an extra hour a day, every day of your life, to do whatever you want with? If this sounds like an impossible dream, then here's the good news: that extra hour really can be yours! This easy-read book is high impact and full of brilliant ideas, tactics and suggestions that are all designed to save you valuable time. If you are willing to invest just an hour of your time to read it, pick out the ideas that leap out to you and put them into action, you'll create extra time every single day in a way you wouldn't believe could be possible.
Among other things you will:
overcome procrastination and make better, faster decisions
unearth hidden time for you time to do the important things
discover powerful new ways to organise your time and your life
find out how to deal with the deadly 'time sappers'
streamline and simplify absolutely everything you do both at work and in the home
These are five books that I have read and reread and have found value as a person and as a small business owner. I hope you enjoy them as much as I did.