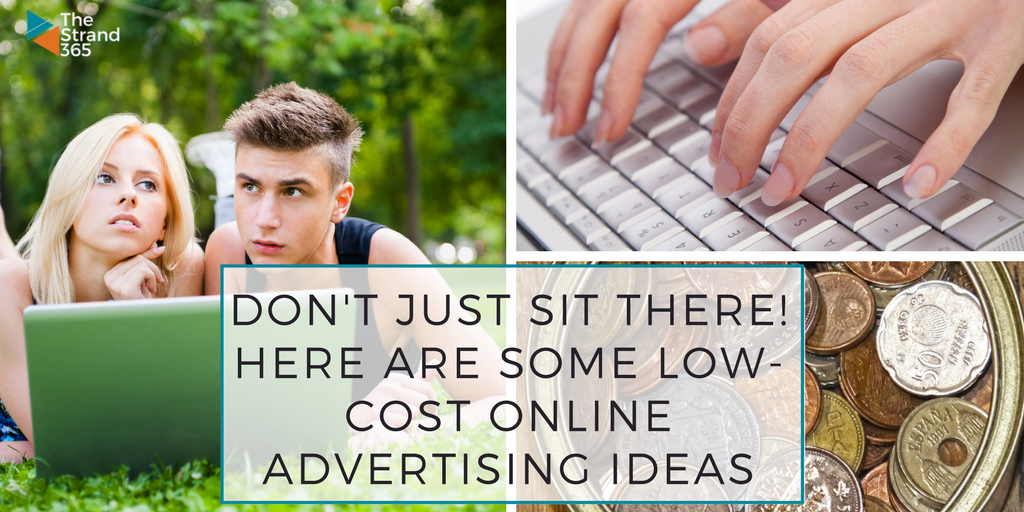 Don't Just Sit There! Here Are Some Low Cost Online Advertising Ideas
Advertising is key to a company's success, particularly in the beginning, when it has not garnered enough support from customers. Many ways of advertising are low cost. According to nfib.com, you can set up online accounts on local business directories, such as Yelp and Yahoo! to reach more customers quickly.
Local
The online guides help people find local businesses, restaurants, retailers and more. Also, users post reviews of companies, so ideally your company will receive excellent word-of-mouth marketing from happy clients.
Setting up a business account with Yelp is free, though you can buy sponsorship ads, too. A basic Yahoo! Local Listing is free, and you can upgrade for a small monthly fee. It is smart to consider ways to advertise online, especially nowadays, because people are more likely to research a company, service, or product online instead of through the yellow pages or by word of mouth.

Set up a Business Website
Having a website makes it so people can research your products and find a place where they can read about it. Setting up a website can cost little to no money. Making it look good can all depend on a free layout on WordPress, Blogger, or any hosting sites.
You can fiddle around with the website, post updates, and give your business a sense that it is relatable. It is used as a way of keeping customers aware of new upcoming products and services.
Moreover, it will allow for a direct line of communication with customers, which can lead to satisfaction for the customers and then more advertisement through word of mouth and social networking sites.
Social networking sites
Having a Facebook account is the first social media account you should look at having.  A Facebook page would allow people to follow any updates and let you can keep in touch with customers. After this, the next social media you choose to set up depends on your business style. A Twitter account will allow you to tweet updates, changes, and announcements in a quick, effortless, and freeway. Instagram can show off your images and visual site of your business.
When starting out, start with only one or two accounts and then add more after you are managing the accounts well. It is better to have a few social media accounts well done then lots of them with no content.
Press Releases
Another piece of advice is to submit press releases to local newspapers and business magazines. Be sure the story is newsworthy, not simply an advertisement. Send press releases when you hire new employees, open a branch, win an award, reach a milestone, host an open house, partner with another company, expand your products or services, restructure your business, work with a charity or rebrand your business.
Cross Promotions
And finally, try out cross-promotion. Talk to a non-competing company in your industry about cross-promoting your products and services. You could add links to your websites, share a booth at a local trade show or split the costs for a direct mail piece.
Many kinds of companies could team up: a hair salon and a clothing boutique, a print shop and a computer repair store, a daycare centre and a pediatrician, etc. Collaborating with other businesses, sharing business cards, featuring links to each others' sites would allow for more exposure to your business.
Advertising is essential for a business, particularly one that is just starting out, so remember that as you approach other businesses to help you spread the word.