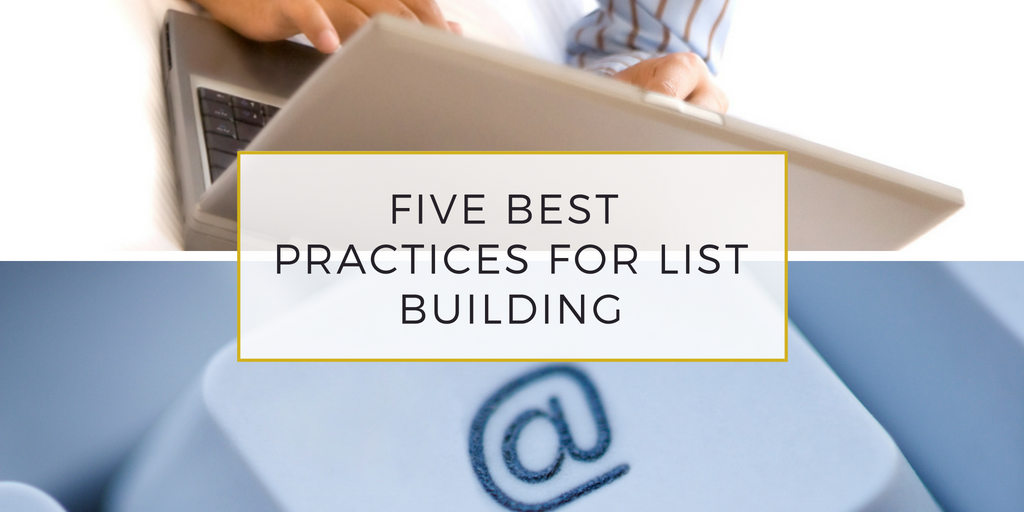 Five Best Practices For List Building
You can get things done faster and easier with the right tools. In this article, we will recommend the best tools for your email marketing business as well as some others that can be of great assistance.
A Good Autoresponder
You must have a good autoresponder. There are two options open to you here which are subscribing to an autoresponder service or hosting your autoresponder software. With an autoresponder service, you will pay a company on a monthly basis to store your list and send out emails.
Hosting your autoresponder software will require some technical knowledge and if you don't have this then choose an autoresponder service. You have to pay monthly for the service but there are no hassles, and you can send as many emails as you want.
If you are technically minded then hosted software could be a good option for you as there are no monthly payments. But your web hosting company may impose a limit on the number of emails that you can send in a day. You do not want your business to be limited.
Some of the best autoresponder service companies are Aweber, GetResponse and MailChimp. You can expect to pay around $20 a month to start with, and the cost will increase with the size of your list.
Software To Make Squeeze Pages
There are many software services and programs for creating squeeze pages that can save you a lot of time. Some of the services will shape your entire sales funnel for you which is excellent. These services will generally include one-time offer pages, download pages and thank you pages.
Check out Leadpages if you are interested in this. They will charge a monthly fee, but they will host your pages for you. Leadpages will integrate with most of the popular autoresponder services. A complete sales funnel designed in around 10 minutes is possible. Also if you are using Get Response for your email marketing provider they have a great leadpage solution.
WordPress users can take advantage of free and premium plugins and themes. You can produce excellent looking squeeze pages using a premium theme such as Optimize Press or a premium plugin like Instabuilder.
Software for Email Capture
All blog owners should capture email addresses, and there are some WordPress plugins that you can use to do this. There are the Sumome plugin and the MailMunch plugin for a start. Popups are created as well as top bar forms and side forms, and there are a lot more facilities on offer.

Software for Surveys
An excellent method to get email subscribers is to run a survey on your blog or website. Survey Monkey offers a simple way to do this. They have a free version that will collect 100 responses, and we recommended this before you buy the full product. There are some other survey plugins available so get searching.
Checking your Grammar
An email that goes out with bad grammar will not get a perfect response. Most of the popular autoresponder services will have a spellcheck facility, and some may check grammar on a fundamental level.
If you want to ensure that your grammar is top notch, then try Grammarly. You can install it quickly and easily on Windows or as an extension for Google Chrome. Each time you use the Internet Grammarly will monitor your grammar and make suggestions to you.
If you end up using one or all of these suggestions, we guarantee that your list building efforts will be easier in the long run.