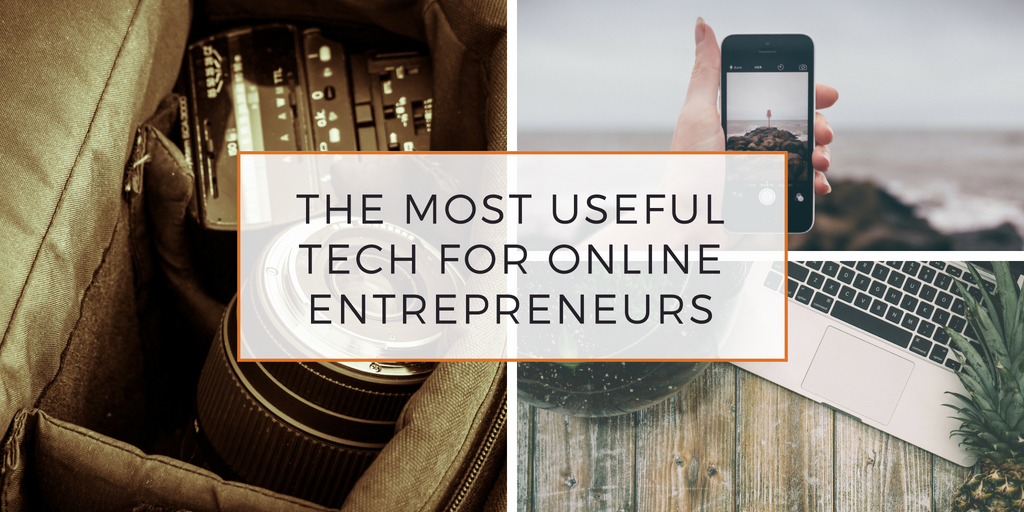 The Most Useful Tech for Online Entrepreneurs
Are you interested in working online? Thinking of becoming a full-time entrepreneur? Then what you need to realise is that your lifestyle is going to change in some significant ways.
Simple things like no longer having an office and no longer having colleagues will make a massive difference in the way that you spend your days and your workflow.
And with those changes will come new requirements for your tech. To get the most work done, you will need specific hardware to help you get there. You will no longer be able to rely on an office desk being there every morning when you get to work. So what tech should you invest in? Here are some important and useful considerations.
A Laptop
Firstly, you will likely want a powerful computer for handling some of the more demanding parts of your work. If all you do is basic SEO, then you can get by with something simple, but if you intend on doing any video editing etc., then you'll need something with some more impressive specifications.
Getting a laptop is also a good idea because that way you'll be able to work from anywhere. The only problem is that getting a computer that is at once highly powerful and highly mobile is not so quickly done.
Good options include the Surface Pro, the MacBook, the Surface Book, the Razer Blade and the Dell XPS 13 and 15. My pick of the bunch has to be the XPS 15. This device comes with a Kaby Lake i7 processor, a GTX 1050 GPU, a 512TB SSD hard drive and 16 GB of RAM and is considerably less expensive than a Macbook.
A More Mobile Device
Something I highly recommend to any digital entrepreneur though is that they also invest in an even more mobile device to work on. One of the great things about working online is having the freedom to be able to work from anywhere. Use something like the GPD pocket – a tiny 7" laptop – and you can slip it in your pocket when you're done. Another option is to get a folding keyboard for your phone, such as the Microsoft Universal Folding Keyboard.

A Great Phone
You'll find that you can also actually end up doing an awful lot of work on your phone. Whether you're chatting with clients and business partners over Slack, or you're managing your content via the WordPress app – there's a surprising amount of work that can be done from a phone these days. Invest in a good one and consider the requirements of a power user: such as a giant battery, lots of screen real estate for multitasking etc.
Kit Bag
You'll also need the right bag for carrying your stuff around. If you're going to stay productive, then you'll need to be able to bring a lot with you, and you'll need to have all of this to hand when you need it.
Some things to keep in your bag should include:
Powerbank for getting the extra charge
Portable hard drive for extra storage
Noise cancelling headphones for working on planes and trains
All the items in the list above may seem like a lot but to indeed make you online business adventure easy, I would recommend investing the time to get them all.